In this day and age, we can all see people , ourselves included, talking or texting on cell phones, tablets, computers or other smart gadgets. We understand that technology has come a long way in the past decade, but it often seems that these tools are isolating us more and more from experiencing true connection with those around us. Although technology has amazing attributes to our society, it can be detrimental as well.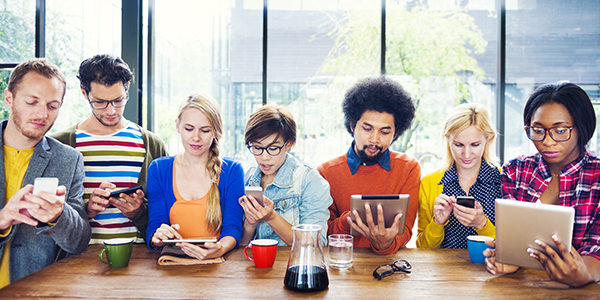 Social media, cell phones, and internet connections can make us feel as if we are connected to others. In reality, we are all suffering from a lack of deep, authentic heart connection to others. Not only have we insulated ourselves against vulnerability in personal relationships, we have distracted ourselves from the most important relationship we can ever experience: our relationship with God. At Solid Rock Outdoor Ministries, you will be able to leave all of your technology behind, and welcome in God without distractions. We have Wilderness Ministry courses for teenagers and adults of all ages. Our courses are perfect for those who are struggling to keep up with the revolving and evolving world around us while keeping God in the forefront. The cool thing is that you don't need to be a Christian in order to come on a course with SROM! Just know that the core of SROM is Jesus Christ and the mission that He has called us to and that is discipleship and spreading points of light across the world!
Are you someone who wants to leave technology behind for 7 to 10 days or even longer? We have the perfect solutions for you, your friends and even your entire family. With our wilderness expeditions, you will be able to revitalize your soul and you connection with God, while leaving all of the distracting technology behind. Go ahead and put your trust in God and let Solid Rock Outdoor Ministries help you in resetting your priorities and leaving technology behind.  Check out SROM's  courses: Click Here!
Have questions? Contact us! We look forward to speaking with you!
To learn more about us: Click Here!