Get the skills to send it.
Need the skills to instruct single-pitch rock climbing?
Want to learn how climbing can be a powerful tool for spiritual growth?
This is the course for you. Come get the skills to be able to teaching basic top-rope climbing skills to multiple participants with high student-teacher ratios. Along with the skills there will be daily discussions about how you can use rock climbing to experientially teach important spiritual themes such as trust and risk within your relationship with God and others.
DETAILS
Course details at a glance.
June 12-18, 2024
Arrive: 8 am | Depart: 5:30 pm
LOCATION(S)
Laramie, WY, Vedauwoo
Essential Eligibility
Skill Level: Basic Rock Climbing Skills
This course is for people that would like to be able to instruct top-rope, single pitch rock climbing. We expect that you will be coming into the course knowing basic rock climbing skills such as top rope belaying and tie-in knots.
You will be learning things such as lead climbing, anchor systems, and basic rescue skills. If you are hoping to instruct with SROM or another organization, you will want to be practicing and learning these skills before you arrive.
Physical Ability:
Be able to climb
Hike on uneven terrain while carrying heavy climbing equipment
To get the most out of this course, we recommend that you begin honing your climbing skills and technical knowledge now. We highly recommend reading and starting to learn the skills taught in the AMGA Single Pitch Manual. Having prior familiarity with these skills will give you the best chance of passing the assessment at the end of the course.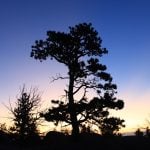 TALK TO AN ADVENTURE SPECIALIST
Itinerary
An overview of what to expect on course.
ARRIVAL
You will meet your leaders and team at SROM headquarters in Laramie, WY. The day will start with a brief orientation as you get to know your leaders and team members. We will issue any gear you need and prepare to head out to the crag.
*This course does not include food or lodging so you will need to plan accordingly for both.
Rock Climbing
With packs packed, you'll head out to a world-class venue for rock climbing, Vedauwoo Recreation Area. Here you will start your time in community, learning to set up and manage a climbing site for groups. 
Each day will have a spiritual theme while also working on the technical skills and bringing Glory to God through climbing.
A Typical Rock Climbing Day:
(times are estimates and will vary)
8:00 AM: Meet at SROM; Frame the day; Gear packed for a day of rock climbing
Noon – Lunch: Eat while out climbing
3:30 PM: Tear down climbs
4:00 PM: Debrief the day
5:30 PM  Hike back to van & return to SROM
6:30 PM: Students dismissed for the day

Departure
Returning to the SROM base, you will de-issue group gear and rented gear before showering and debriefing with one of our staff members. Officially closing the course, you will be awarded with a course completion certificate. 
Afterwards, teams often go out for a celebratory dinner
*
 at a local restaurant.
*This meal is not covered by SROM as it is outside of the official course. However, it is a good thing to plan for.
PHOTOS & VIDEO
Get a glimpse into the experience.
Early
Applications before March 1st
The regular price of $875 per person
Early Bird
Applications before January 1st
The regular price of $875 per person
Regular
Applications March 1st - 60 days prior
Bring a friend and you'll both save $50!
What if SROM has to cancel the course?
You will receive a full refund if we need to cancel the course.
Should I get travel insurance?
Yes, we highly recommend getting travel insurance and checking to see if it covers Covid-19 or not.
Not only is travel insurance helpful for a potential change in plans or a course closure, some travel insurance plans will also cover if you needed to be evacuated from a course for a medical emergency. 
QUESTIONS?
We would be happy to answer any questions you have. Ask away below or call (307) 755-0642.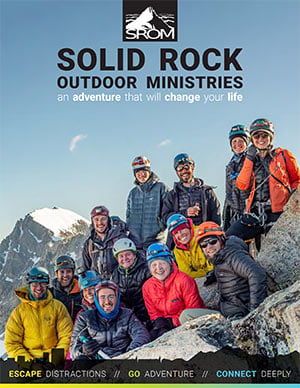 What is Wilderness Ministry?
Get a FREE mailed catalog to learn about our philosophy of wilderness ministry that we have developed over 40 years. Topics include:
Why Wilderness?
Creation Deficit Disorder
The Reward of Risk
Leadership Development
Philosophy of Education
and much more!
It won't be easy, but it will be worth it.