It was early October in the mountains. My dog Lily and I were out on a solo trip for the weekend for some much needed "us" time. I had a great plan to explore some more of the high country on the border between Colorado and Wyoming. There are some great treks to be had that would allow both Lily and I some relaxation and some challenge for a long weekend. I had a plan, but then had to epically change my itinerary due to a winter storm being forecasted a week before it was anticipated to hit. And at above 3500 ft, if they forecast it that far out, you can be 100% sure that it's not going to be pretty!
So I changed my plans, and went to a place in the mountains that I knew well and had hiked often. Knowing that weather was coming, I essentially packed for "winter camping" just in case. I also packed extra fuel and food for Lily and myself. I told friends where I was going, and when I'd get back. Then we were off to the high country!
We arrived at the trail-head and the weather was sunny, but a little windy. And there was snow. Lots of it. I grabbed snowshoes that live in my car all year long, my gaiters, and off we went on the trail.
As we hiked, it was slow going because the trail was hidden by waist deep or higher snow drifts in places. And as the day progressed, the wind speed increased a lot. So much so that the gusts were literally blowing me over with my backpack on into said snowdrifts. And though it was sunny with no clouds in the sky, I couldn't help but wonder if I shouldn't turn back while I could. It seemed like that epic snow storm was coming sooner rather than later…
Mountains & Weather 
Weather in the mountains in my humble opinion is a lot like weather at sea: predictable in its unpredictability. You can have an idea of what to expect going in, and meteorologists for all that we make fun of them a bit, do base their predictions off of certain criteria and observations that are measured. 
But, the biggest lesson I have learned about travel at sea and in the mountains is be prepared for most things, and know when to bail when it gets bad. There are things that you can do to be prepared, but it is important to make good choices when faced with epic weather conditions. Here are a few things to help you not just survive, but thrive in the face of epic weather. 
1. Stay Humble
Staying humble in the face of nature is a must. Knowing your limits, and acknowledging the smallness of yourself in the face of an All Mighty God who commands the weather will go a long way to helping you thrive. Not only that, but submitting to His authority and understanding that He is in control of the weather and that He loves and cares for you will help you stay calm in the face of some extreme conditions. Remember, He isn't trying to hurt you, but help you grow. 
2. Plan Ahead
 While it's hard to trust a 10 day forecast, it's at least a place to start. With all of the weather spotting and technology around the world measuring pressure, moisture, windspeed, etc you can be sure that if something "big" is on the way and people are talking about, it's worth taking note of and planning accordingly. 
You can be sure the first few days of a forecast will be mostly accurate for that area. After that, it's good to keep a eye on the horizon.
3. Eyes on the Skies
Learning to take note of your surroundings in the backcountry is always a good idea. It will keep you from getting lost, hurt, and will give you more information than you can possibly imagine! Digging deep and recalling those early grade school years from studying the clouds will go a long way in helping you learn your environment and what's coming. 
Cloud formations can tell you a lot about what is going on right now, and what is coming. They can tell you how much moisture is in the air, how fast wind speeds are (in general terms) in the different atmospheric levels, and they can help you plan for either a small squall or a major system heading your way. There are lots of great websites that can help you learn more about cloud formations and what they mean. Below are a few good options:
           https://science-edu.larc.nasa.gov/cloud_chart/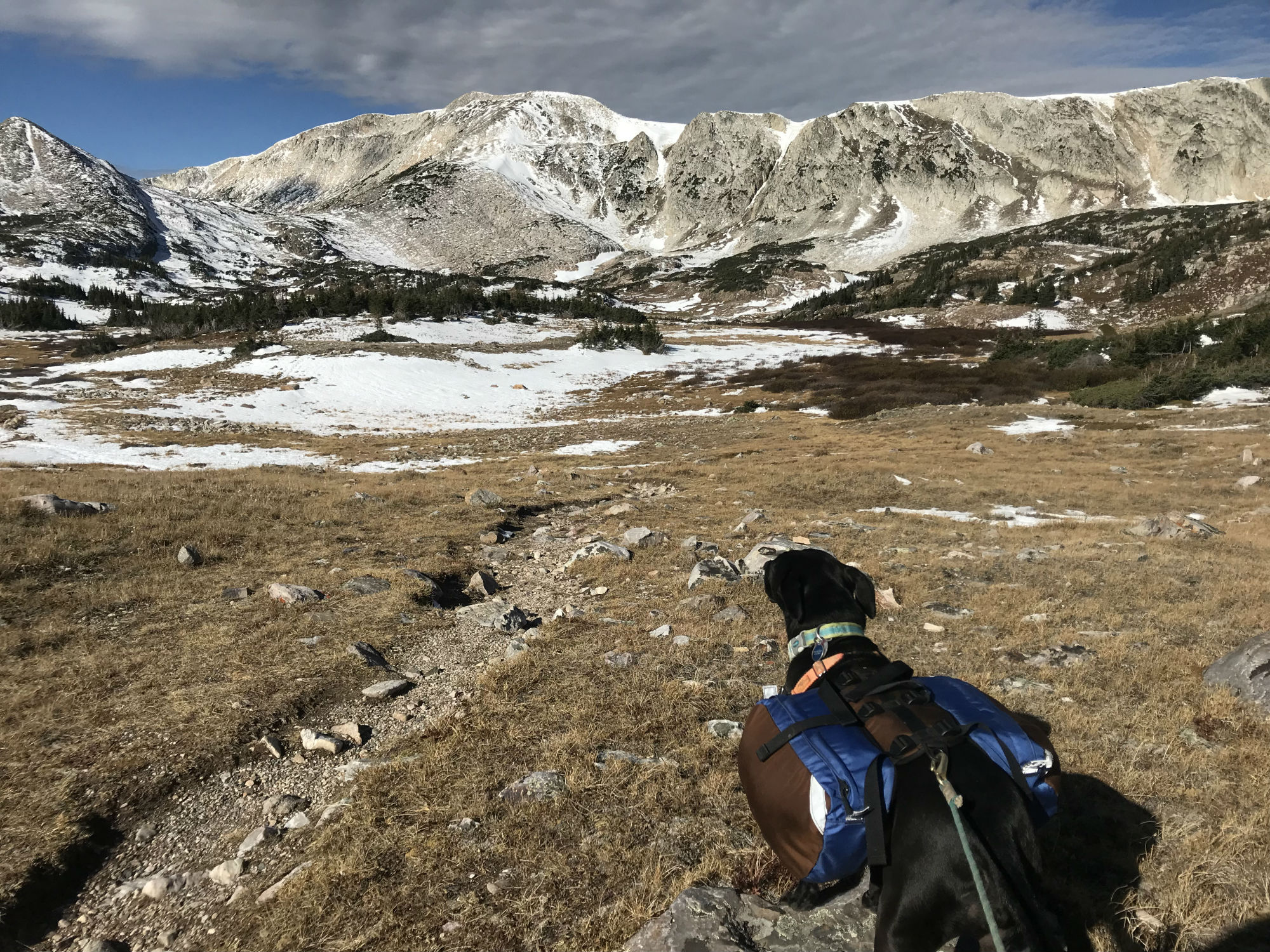 Making an Informed Choice 
I ended up deciding for Lily and myself to stay the course. And while the wind was gusting at or around 60 mph (and it sounded like a freight train!) the rest of the day, I chose a site only a few miles in from the trail-head and away from any dead trees in order to be safe. The clouds were non-existent from what I could observe, and the skies stayed clear all night long. And though the wind howled, and the temperatures did drop, I felt good about the choice to stay out that night. 
The next morning, after only a few hours of un-interrupted sleep, the winds were still strong, and the clouds started rolling in. It was at this point, that I made the choice to head home rather than continue on for another few days. Because I could see the situation changing rather rapidly. And honestly, I am glad I did rather than toughing it out. Because that night and the next several days dropped over a foot of wet, heavy snow above 5,000 ft. 
The high country is beautiful and well worth spending time in! But it can give you some challenges with the weather than can roll in unannounced and unexpectedly. Taking the time to learn what to look for, and plan for your trip can go a long way to making sure that you are thriving rather than simply surviving what the wilderness brings.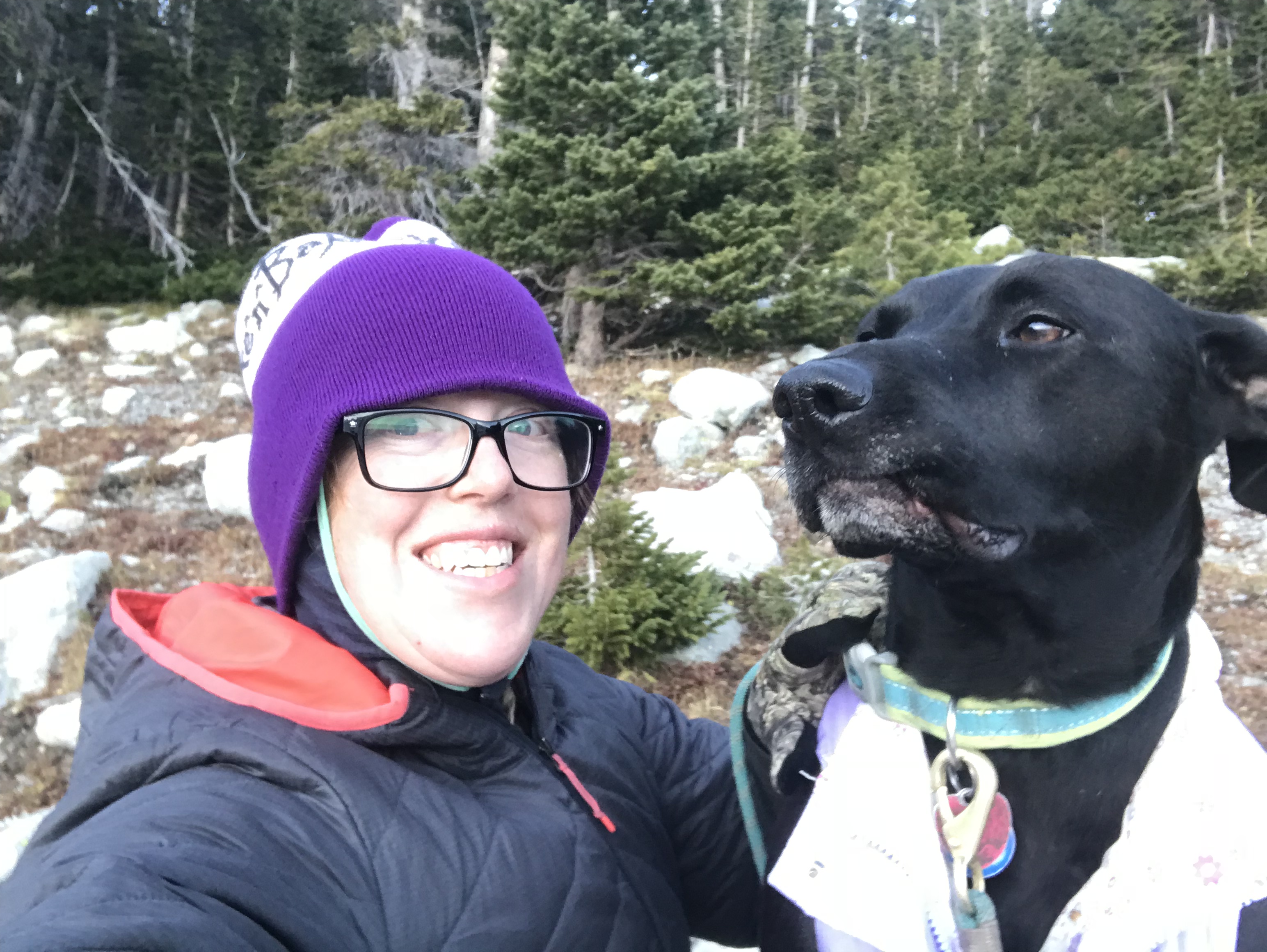 WANT TO EXPERIENCE MORE?
Check out an opportunity to fully unplug and go on a wild adventure – connecting with God, others, and your purpose.
Laura Albert
Laura has been full time with SROM since February of 2017. In addition to writing, she and her dog Lily enjoy going on adventures and pushing the limits of "the norm" in their daily rhythms. Most recently that includes the building of their own Tiny House on wheels this summer.
To learn more about about Laura, click here.