Taking the time to do an internship is a really big deal. And we want to take this moment to welcome and introduce these two amazing individuals into the SROM family!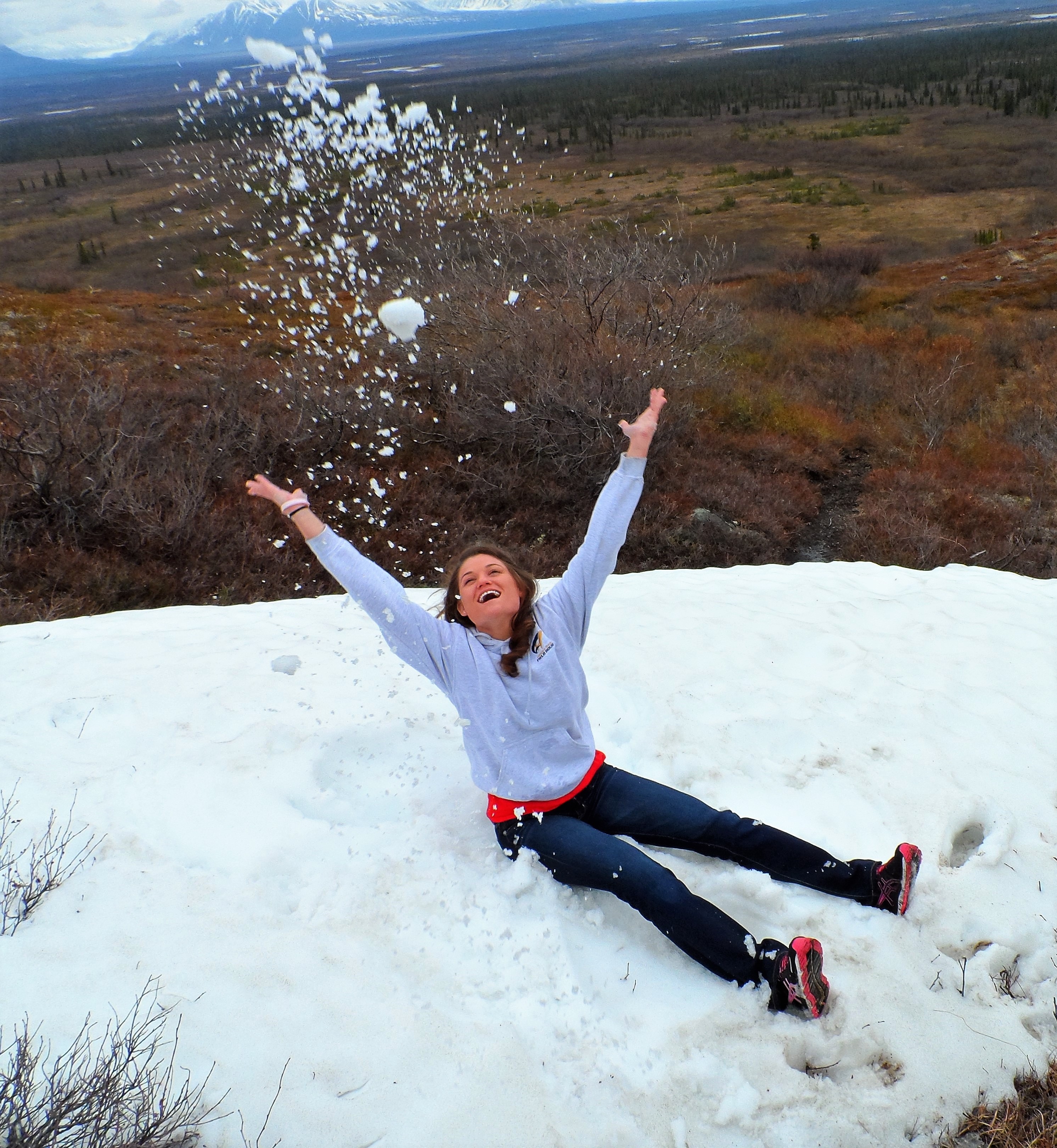 "Hi, I'm Andrea Belick from Jacksonville, Florida. I
am a caring person, especially when it comes to family, friends, and dogs. A person who enjoys being a big ole goofball (I got on the Colorado Rockies jumbo-tron for my silly dance moves.. twice). A person who loves going on new adventures, but also freaks out about them sometimes. A person whose facial expressions usually let you know what I am thinking. A person who appreciates the outdoors.
I applied for the SROM Internship because I appreciate the value of becoming a better instrument for the expansion of the Lord's Kingdom. Combining that with getting away from worldly distractions is my life mission so I really resonate with SROM's purpose.
My favorite wilderness memory was hard to choose as there have been many awesome outdoor adventures, but I will have to go with one of the first snowshoeing adventures. This was my favorite because I love the snow and hiking so snowshoeing is a great combination. Anytime I am around that delightful frozen water the little kid inside comes out in full force (especially because I live in Florida now). This particular occasion was super fun because I was with my cousin and some good buddies when we came across this short steep incline. We all looked at each other and were like yup.. We are climbing that gem. As we were climbing, we did a little bit of intentional sledding and a little bit of accidental sledding, but we kept on trekking to the top. Once we finally made it to the flat surface we were striving for, we stumbled upon some large chunks of snow. Naturally, my cousin and I decided to throw them at each other and karate chop them in half (my karate chops are top notch). It was a simple outdoor adventure, but definitely one of the most fun!"
Josh Gilmore
40/40 Field Intern 
While Josh isn't our first 40/40 Intern, it's so amazing to have him as a part of the next generation of SROM! Especially as Josh's dad was one of the FIRST SROM instructors back in the day! We are so excited to welcome Josh and see the legacy that he is bringing with him! 
"
I'm Josh Gilmore and I am going to be an intern this summer for SROM on the 40/40 Field Internship! 
I'm from Jackson Wyoming, but I have been living in Grand Rapids Michigan for the past four years while I have been at Calvin College. As I was finishing up my degrees in Physics, and Business/Mathematics. I ultimately decided to do the internship so that I could have time to reflect on my time in college, as well as pray for guidance about what to do next, and I never feel more connected with God than when I am in the wilderness. 
I connected with God strongly in the wilderness this past January, in Panama National Park in Honduras. Myself and a group of students had a worship service in the middle of our hike and as we were singing the dense fog that had been there burned off and we got to look over the spectacularly serene Lake Yojoa. 
My favorite experience is hard to choose, but it was this summer when I hiked with my mom to Lake Solitude, that she thought she might never get to again before that day. As well as it being amazing that we were able to do the hike, we literally almost ran into a moose, as well as a bear later down the trail. They were both rough blind corners, but it made for a very memorable day." 
Want to Experience More?
Check out an opportunity to fully unplug and go on a wild adventure – connecting with God, others, and your purpose.