Outdoor professionals in an often seasonal setting or any professional in a consistent setting, the profession can sometimes cause seasons of burn out. So what can we do about preventing this and other potential mindsets that come with the experienced or seasoned professional experience?
As I was listening to a friend tell me about a course she had instructed recently, she mentioned that her team was able to participate in a 4 hour solo. To her that didn't seem like a long enough processing time to be able to dig deep and seek what all the experience had brought her as an instructor and outdoor professional. She was used to 48 hour solos that were very remote and even full day solos or 12 hour solos. She had become numb to the little things that for her students were extremely catalytic and impactful.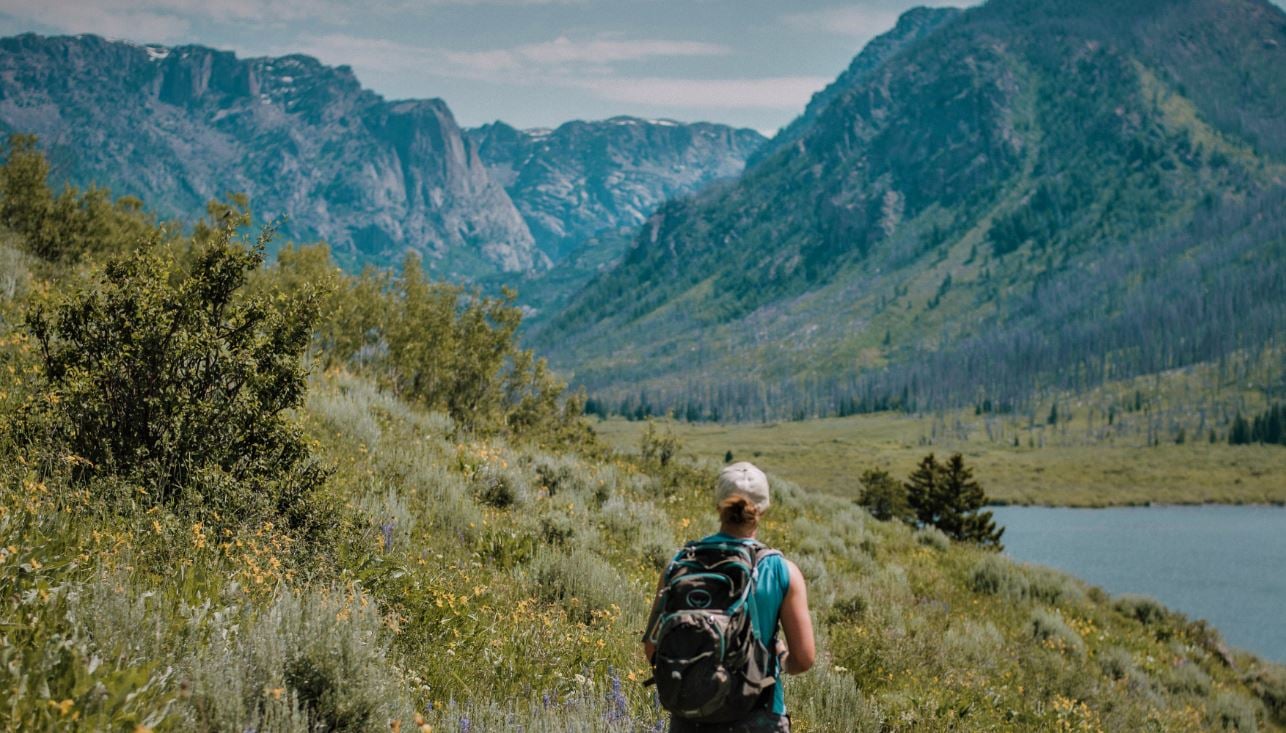 As she sat down initially for her 4 hour quiet time, she recalled a letter a friend had written her on one of her earlier courses of the summer. Very boldly her friend stated that "You're not immune to this." Her friend reminded her that although spending multiple days and nights in the backcountry and living off of what could fit into a backpack and seeing the views summer after summer, the newness of these skills and places can become mundane and the exhilarating shimmer can become a bit tainted or faded. However just because we have experienced something many more times and even for perhaps longer periods of time like a 48 hour solo experience instead of a 4 hour solo experience. We are not immune to the newness that comes with each intentional moment that we spend with Jesus. We have not become immune to his healing power in mind, body and spirit.
So why is it that we sometimes feel like we have become immune? Perhaps lack of goal setting? Perhaps a lack of motivation and physical tiredness. Perhaps it could even be a feeling of being devalued as a coworker, instructor, staff member. Perhaps it is a distraction of the current season or comfort levels in hard skills.
Not to mention that as a leader so many look to you as perhaps having it all together, really being able to practice what you preach and be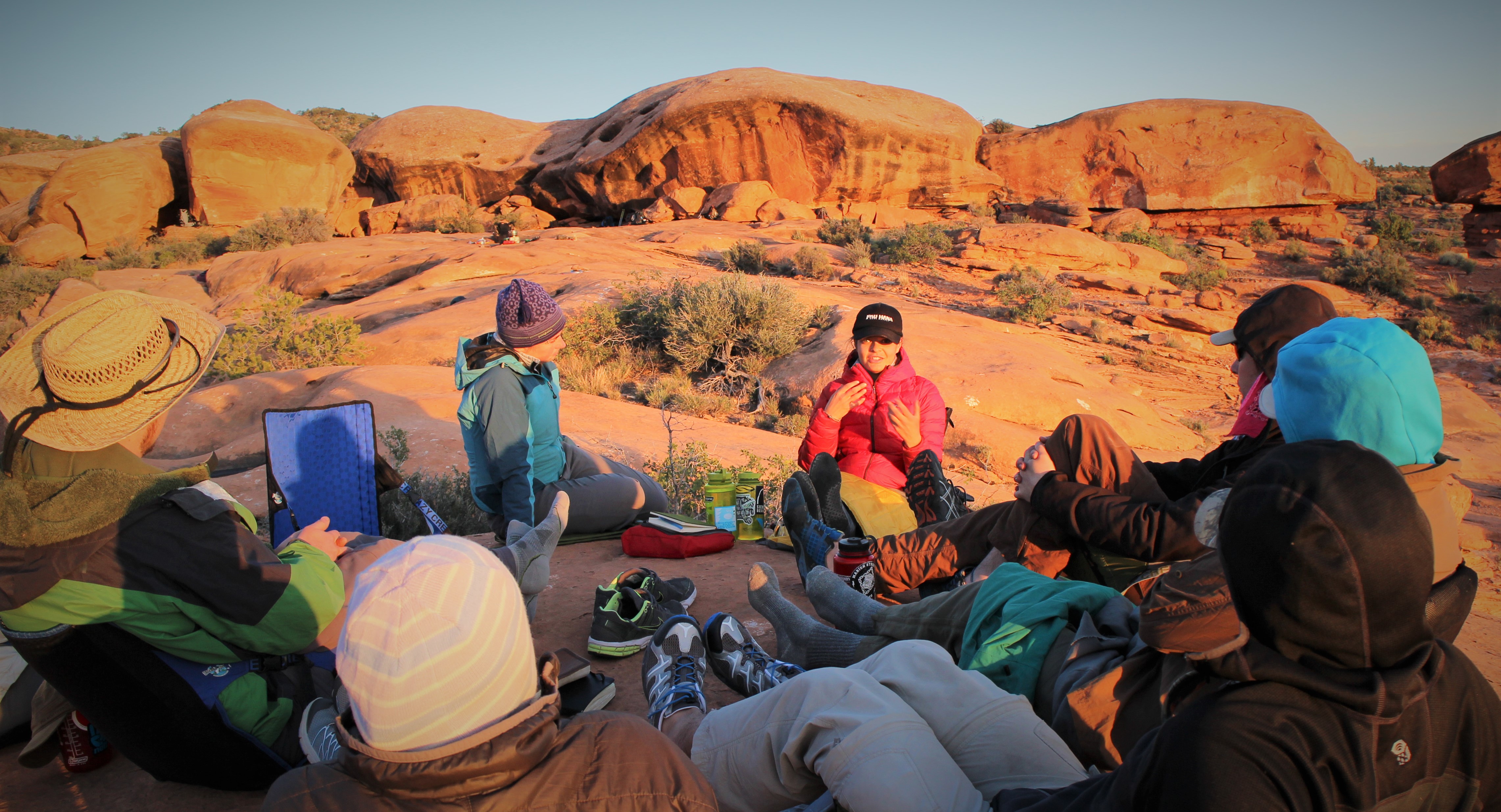 seen as an expert in all that you do. Maybe we are afraid of being found out that we indeed aren't always those things in a grand light. Perhaps we feel overwhelmed by dynamics mixed with memories of past experiences and how they intertwine with you and your old self. There is so much that can go into these feelings of stale, rut, numb, overly stimulated or simply just tired.
Perhaps you're feeling immune to your environments as of late. How do we get past this feeling and into a new perspective?
Here are some tips:
Get alone with God: Maybe you need to simply step away for 15 minutes and recenter yourself or literally step away from all distractions for a certain, longer period of time. Time ALONE with God means no distractions, no mindless social media scrolling or to do lists. If it seems painful at first, let it simmer. Through the feeling of boredom comes newness, creativity and opportunity for our spirits and ears to attune to what God is speaking.
Leave your phone behind: Don't allow the temptation of your phone and talking to someone besides God tempt you into not spending genuine time with God. It's amazing how quickly we realize "urgent" things that need to be communicated when we step into intentional alone time with God, isn't it?  Don't fall for it. Pursue God as he daily pursues you!
Be intentional about reflecting on what you're learning in each season of your life: It is very easy for time to speed by and all the sudden your sitting somewhere and realizing or wondering how you got to this moment and what the significance of this moment in your life really holds. Ground yourself with goals, spiritual upgrades you wish to attain and community to hold you accountable.
Pursue and persevere: It's easy to feel overcome or defeated by harder seasons that come into our lives. These seasons more than ever we need to remember to focus on God and perhaps seek what he may be teaching us. Not just biting the bullet and grinding through it. We are not immune to these seasons. We are not meant to pursue these seasons alone and find our own way. Truly.
There are so many opportunities. You are not immune. Perhaps you have built a skin to life than needs to be softened and shed to help bring meaning and fulfillment back into your season, your profession, your passion. Whatever it is, God is ever present and more than willing to give you all the time you want and need. Will you give Him the time He wants and needs with you?
Some Scripture to Inspire and encourage you: