Mountaineering is best learned under the guidance of a good mentor who can pass on their experience and knowledge. This guidance can greatly reduce the risks while learning essential skills but also help the novice acquire the correct equipment. Those lacking a mentor are often confused about which crampons they should purchase.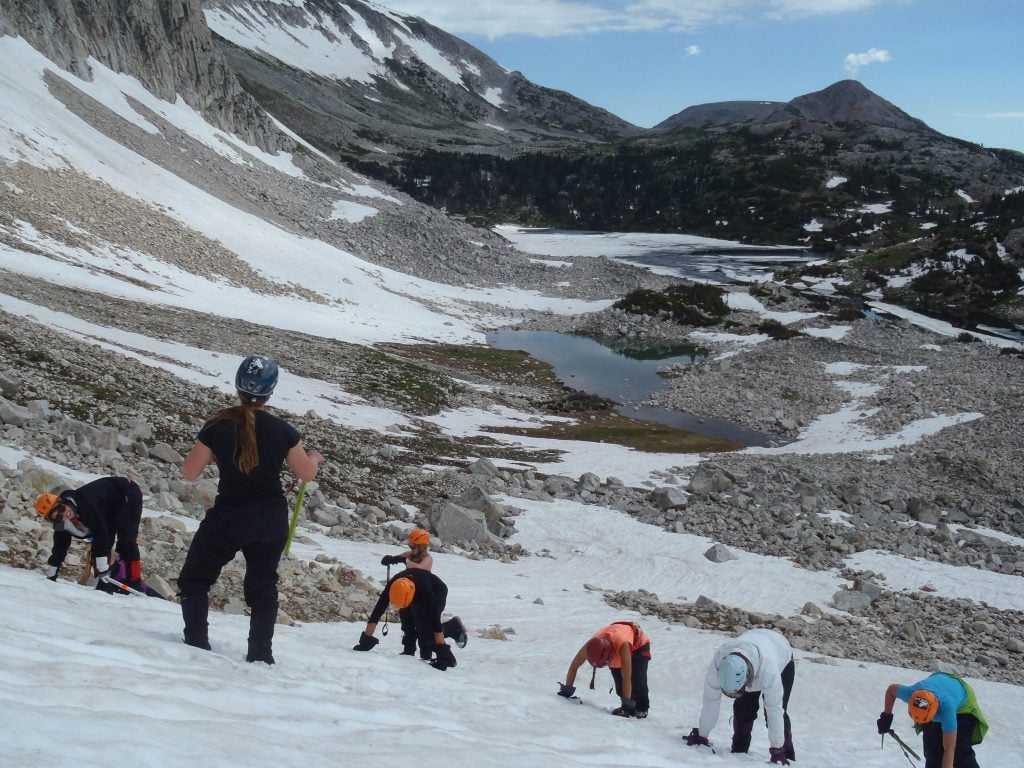 Crampons for general mountaineering have a few basic characteristics:
They are made of steel. Aluminum crampons will not long withstand the abuse of mountaineering and do not work well on ice.

They have two flat front points. The vertical front points used on some crampons are specialized for climbing ice and have compromised performance on snow. Flat front points are cut from the same piece of steel as the body of the crampon while vertical front points are sometimes replaceable. The width of flat from points gives them more surface area giving more security on snow. Mono points, crampons with a single front point, also have poor performance in snow and should be avoided for general mountaineering.

They have built in Anti-Bot plates. These make the crampons much less likely to hold snow underfoot, improving the safety and performance. When a crampon becomes packed with snow it is no longer able to grip properly and this can lead to falls and/or injury.

They must work with your boots. In a recent post [make this a link to the post] about boots we learned B1-B3 boots are suitable for mountaineering. Conveniently there is a similar nomenclature for crampons.

C1 crampons are compatible with all boots that are stiff enough for mountaineering, B1 and up. These are attached by a simple strap system and are suitable for most mountaineering.

C2 crampons are compatible with B2 & B3 boots only as they require a special heel crampon attachment. These crampons tend to be more aggressive and more capable as the terrain approaches vertical.

C3 crampons require a B3 boot and SROM generally does not recommend B3 boots for our courses. However, for ice  and mixed climbing, or highly technical mountaineering routes, these will provide the best performance. Many people who own C3 crampons will also own a lighter pair for general mountaineering unless they are predominantly ice climbers, not mountaineers.



Following the guidelines above will lead you to a solid pair of mountaineering crampons. I personally prefer the Black Diamond Sabertooth. I have two pairs, one with B2 attachments for most of my mountaineering and another with a C3 attachment for ice climbing and more technical mountaineering. These are a little heavier than some other good crampons, and require a B2 boot, but the performance is great.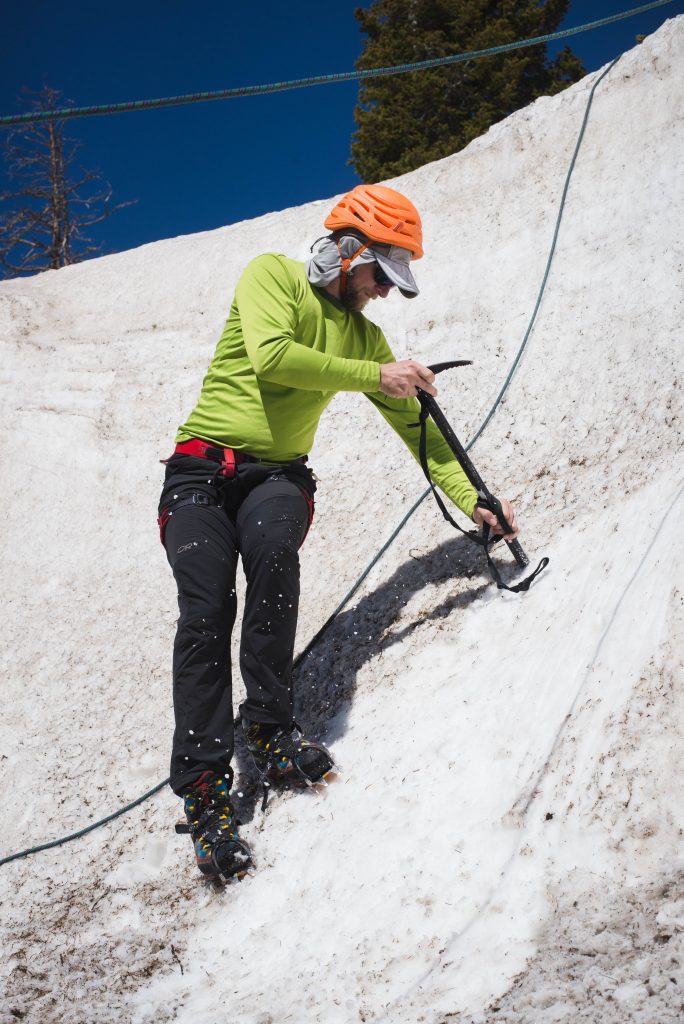 Thank you for reading. If you are new to mountaineering be sure to find a good mentor or consider taking classes or go on a SROM Course to gain proficiency. You will encounter many hazards in the mountains that must be properly managed to mitigate risk and an inexperienced mountaineer will be unable to assess many of these hazards. Stay safe and have fun out there.