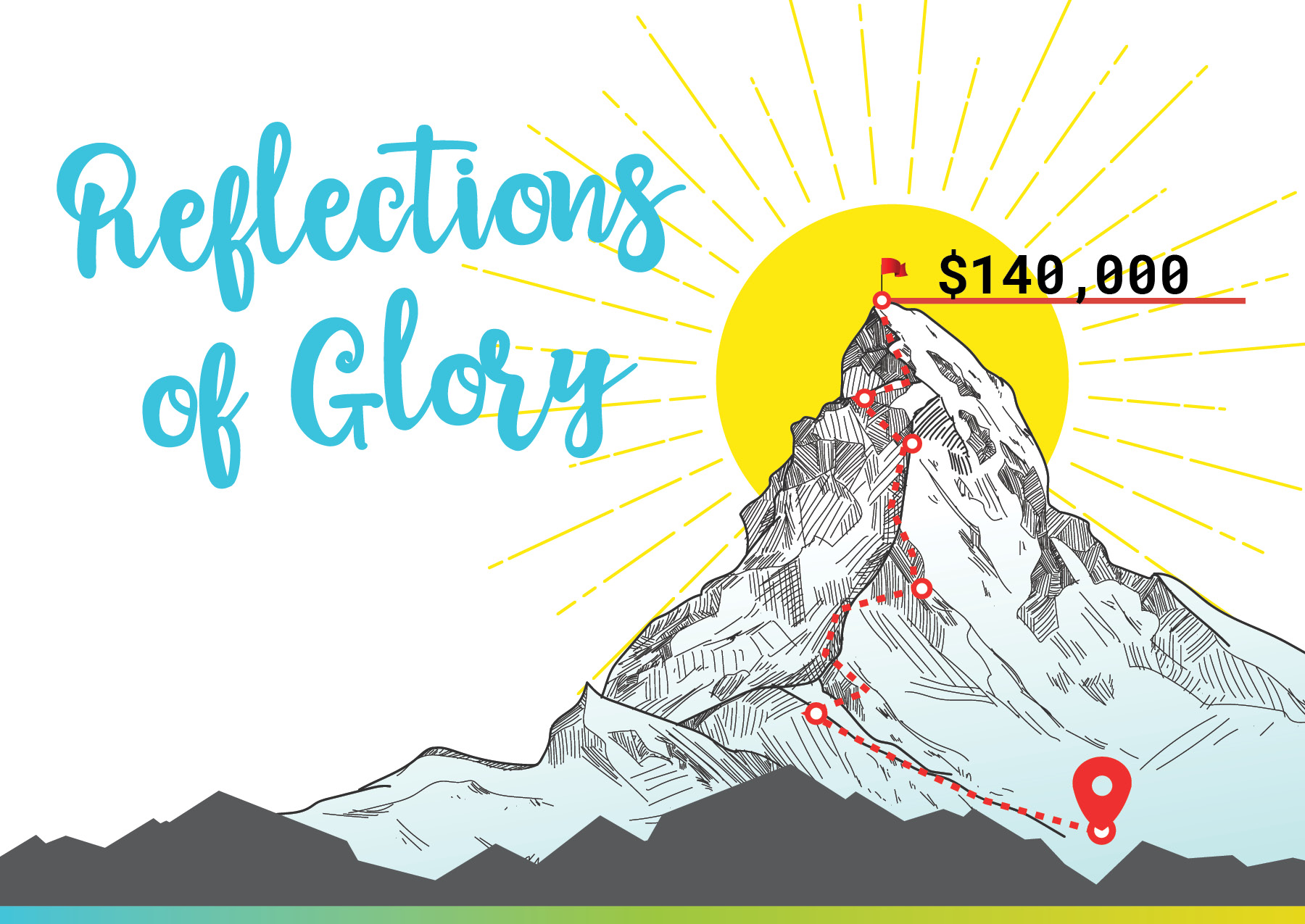 SUMMIT SUPPORT
//

$140,000
SUMMIT PROGRESS // $160,031

114%

114%
Help someone brightly shine in 2023!
First-time & Alumni Gifts Matched up to $5,000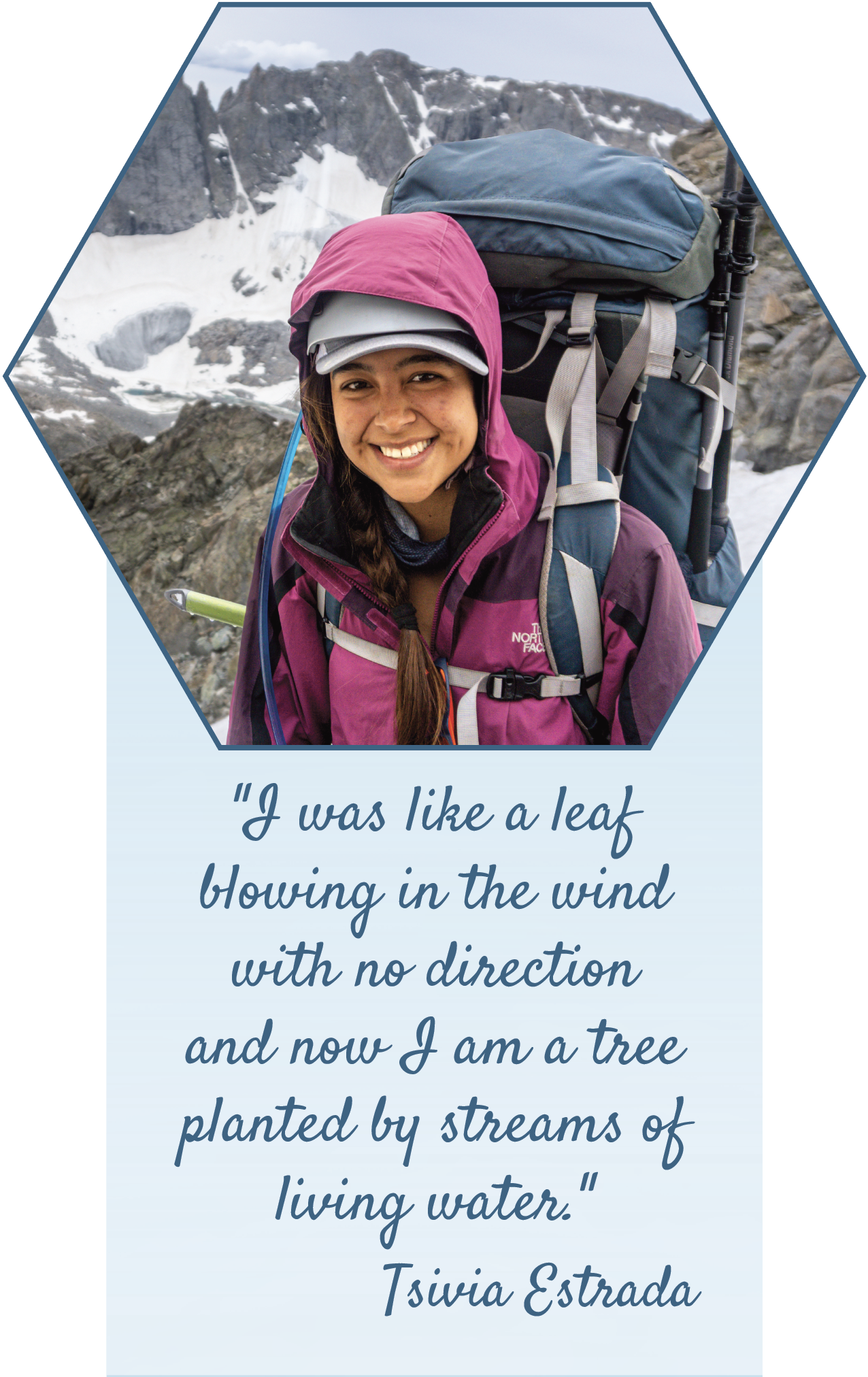 Reflections of Glory
Tzivia went on SROM's 20 day teen girls wilderness course in 2017, which deepened her love for God and reawakened her love for creation that she hadn't felt since early childhood. Since then she intentionally pursued wilderness spaces back home to "put a pause on her life and have that safe space with God." Tzivia returned to SROM this summer for the 40 day wilderness expedition with high expectations for how the Lord would use this time to personally connect with her, with others, and her purpose. The course exceeded her expectations!
During a TAG time (Time Alone with God) she asked, "Reveal to me, how do you see me? What do you think of me?" With her Bible open, God led her to different passages in the Bible, including Psalms 1 ("He will be like a tree planted by streams of water"). Although Tzivia in  many ways had a beautiful childhood, as the youngest of the family, she often felt overlooked and unseen. "Growing up it has been hard for me to find my own voice and opinions. He showed me that I have been like a leaf blowing in the wind, following whatever was around me. I can go through hard stuff, but I am planted and rooted now. I am not the leaf anymore. I am that tree and He is the stream giving me life."
Tzivia is more rooted in her identity now, and excited to share her passion for Jesus with others. She has experienced and understands more deeply that she is a reflection of Jesus, and this gives her confidence in her identity and purpose. She has plans to take youth outdoors in her home country of Mexico, allowing Christ to reveal himself to others (and who they are in Him), much as Jesus has done for her. "Every time I am in the wilderness my identity is confirmed. I am a child of God and that's all that matters, and I want to share this with everyone."
Mountains to Climb
BRIGHTLY SHINE IN 2023
We lead 182 participants on 28 different courses with a total of 1583.5 days of participants in the wilderness in 2022!  We are honored and deeply grateful to have had such a successful year in 2022. To continue to lead so many on transformational wilderness adventures, we need your generous support. This year, we aim to raise $140,000 in order to offer affordable life-changing wilderness trips.
Help us raise $140,000 for 2023:
$100,000 – Needed for operations to help keep our courses affordable for students
$15,000 – Continued equipment upgrades
$10,000 – Program development
$10,000 – Proffessional development for staff
$5,000 – New commercial fridge
"So all of us who have had that veil removed can see
and reflect the glory of the Lord"
Each of the giving amounts below reflect how you can help students afford a life-changing wilderness adventure. All gifts will be matched up to $5,000. Make your giving go further by setting up a monthly donation on Facebook for a chance to have your gift matched by up to $100! Join us in helping others brightly shine in 2023!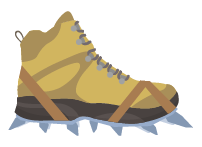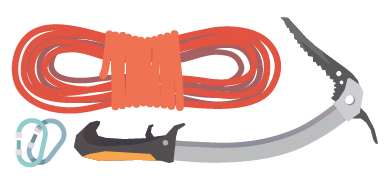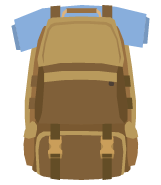 Basecamp
Get a student off on the right foot
Gifts matched up to $5,000!
Guide
Give a student the tools to succeed
Gifts matched up to $5,000!

Get a free SROM calendar!
Sherpa
Lighten a student's load