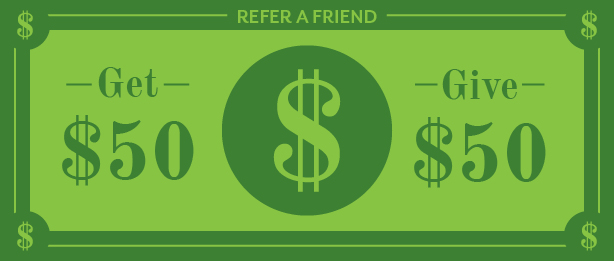 STUDENTS
Refer a friend to get $50 off your course and give them $50 off their course*.
ALUMNI
Get a $50 Amazon gift card and give your friend $50 off their course when you refer a friend*.
* Terms & Conditions
The discount/gift card will not be given until the course deposit has been paid.
Referral must be for a first-time student.
Discount can only be applied to one course per student.
Referrals must be given before the course starts. Discounts or gift cards will not be given for past courses.
Does not include online only courses or Leave No Trace Master Educator courses.
Instructors are eligible for the referral program.
Discount/gift card not redeemable as cash.
Get the Deal!
Have your friend put your full name down as the referral when they register.
If that was not an option/didn't happen, email support@srom.org.

The $50 off and/or $50 Amazon gift card will be applied/sent once we make a match and course deposits have been paid.
Refer a Friend
Do you know someone who might enjoy a SROM adventure course? Fill out the form below and we will connect. If they sign-up for an eligible course, you'll both get the $50!