By: Josh Horak
For by grace you have been saved through faith. And this is not your own doing; it is the gift of God. – Ephesians 2:8
The gospel of grace reveals to us the Father and gives us the power to live by faith. As it states in Romans: "This gospel unveils continual revelation of God's righteousness…and it moves us from receiving life through faith, to the power of living by faith" Romans 1:17 (The Passion Translation)
Ephesians 2:8 states: "For by grace you have been saved through faith. And this is not your own doing; it is the gift of God." As we have been on this journey of discovering the Father's heart pertaining to radical grace, the Lord has been speaking to me regarding faith as the vehicle to access His grace.  Allow me to share a story from my personal life as an illustration of this powerful reality.
My wife Amy was half way into her third pregnancy. We knew the Lord spoke to us to have a third child; yet we still had some low-grade anxiety about the pregnancy due to our experience with our second daughter Adalyn.  Adalyn arrived two months early and spent her first month in a level 4 NICU in Denver. Even after her release, she was on oxygen at home for several months and for her first year required breathing treatments with a nebulizer 6 times a day for a half hour each time.  As a result, with our third pregnancy doctors advised us to take expensive medications and have a C-Section to help reduce the chances of another preterm delivery.
Amy and I value the counsel of medical professionals, however, we didn't feel a peace in our spirits so we sought the Lord for wisdom. While Visiting Bethel Church, we received a prophetic word stating: "this pregnancy will not be defined by previous pregnancies" and felt a peace knowing the Lord was in control.  A few days after receiving this word, the Lord woke me up at 4:30 am and directed me to Psalm 91. Psalm 91:1 in the Passion Translation reads, "When you sit enthroned under the shadow of Shaddai, you are hidden in the strength of God Most High." The word enthroned is the Hebrew word yashab, which is often associated with one seated as royalty.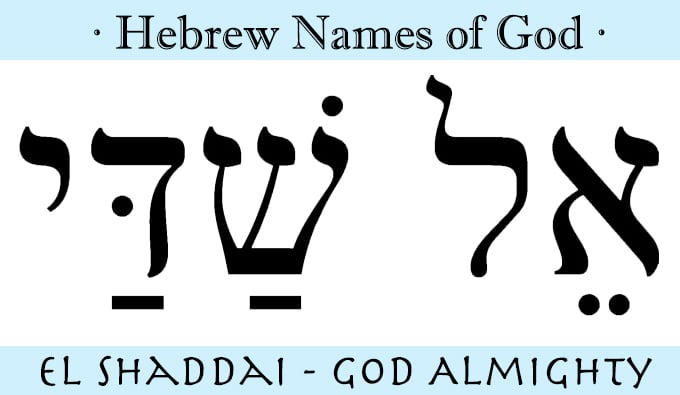 Shaddai is taken from the Hebrew root word for God Almighty. Shaddai can mean "God of the Mountain, God the Destroyer of Enemies, God the Self-Sufficient One, God the Nurturer of Babies, God the Almighty."   Through this passage, the Father spoke to me that I am a "royal son," I am literally seated with Jesus next to the Father in heavenly places (Ephesians 2:6). Royal sons enthroned with Christ know God as Shaddai. As the Holy Spirit was speaking to me a feather literally fell in my lap. This was a confirmation that Shaddai was overshadowing me!
As I searched the scriptures for more references on experiencing Father as Shaddai, I noticed a trend—many times when the Father would bring His sons and daughters into new territory, He would reveal himself as Shaddai to equip and resource them for their journey. Why? Because the journey is full of mountains to overcome, enemies that are out to destroy, and obstacles that will prevent them from reaching their destination. The journey literally is impossible. This is why the Father gives you himself as Shaddai–the impossible now becomes possible and failure is not an option.  
After Amy and I received this revelation of God as Shaddai, we had a weapon of faith to contend for the promise that "this pregnancy will not defined by previous pregnancies." When I say we had to contend, I mean we really had to contend. Seeing the fruition of the word come to pass was a fight! Three different times we ended up in the emergency room with nurses and doctors trying to stop a preterm labor. There were moments of great fear and discouragement, thinking we were inevitably headed toward a premature birth again.
In these times, we would dig deep, rehearse God as "Our Shaddai" and declare, decree, and war against the preterm labor. Over and over we forcefully declared the truth of Shaddai's nature and character over our situation. "You are Shaddai, the nurturer of babies and this baby will come full-term! You are Shaddai, the God of this mountain. You are Shaddai, the destroyer of enemies–you destroyed the enemy of sickness, disease and premature birth! We command premature birth to be halted in the mighty name of Jesus! You are Shaddai, the self-sufficient one–you meet all our needs and make a way where this is no way right now in this moment." I am ecstatic to testify that we made it to full-term by one day! He really is Shaddai, our Almighty One!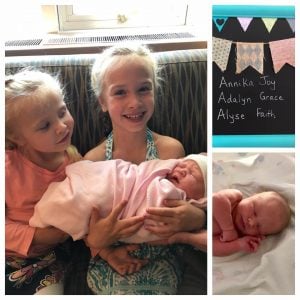 I share this story as a picture of how faith acts as the vehicle that will drive you to grace. Like a vehicle that takes us from where we actually are to where we want to be, so faith takes us into God's grace.  It took many moments of exercising faith to see our pregnancy come full-term. There were moments during the pregnancy that shouted to us "a premature baby is inevitable." Yet, we stood in faith by enforcing the two "faith vehicles" he gave us–the rhema word that "this pregnancy will not be defined by previous pregnancies" and the written word that He is our Shaddai, nurturer of babies. Many Christians give up on God's best because they lack faith.
It is time to put Shaddai in the driver's seat of your faith. Let His nature rise up faith in you to contend for God's best!  As it states in Romans: "This gospel unveils continual revelation of God's righteousness…and it moves us from receiving life through faith, to the power of living by faith" 1:17 (The Passion). The Father is excited to give you faith so you can access His great grace! He is longing to reveal to you Himself as; all sons and daughters enthroned with Him are destined to know Him in this way.