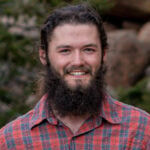 Cody Blair
Warehouse & Facilities Manager
I guess that somehow, a nurse from Virginia, plus a third-generation saddle-maker from Wyoming, makes a kid who eventually grows up to desire adventuring in the outdoors and inviting others to share in the wonder he sees in it. They instilled in me an appreciation for creation that runs deep into the identity God gave me. Growing up in rural Wyoming, I have never had a short supply of wide-open, wild, and beautiful natural spaces. Whether it was hunting and fishing with my dad, training mustangs and taking long walks in the pasture with my mom, or exploring by myself in every nook and cranny of our little, sagebrush paradise: I see that God put creation in front of me as a way to speak tenderly to my heart and place me in awe of Him. 
I found SROM during my time in college at the University of Wyoming. My discovery of SROM actually led me to choose to study Outdoor Recreation and Tourism Management. During my sophomore year, God provided me an internship with them (January-August 2020). In this time, I worked at SROM's office and completed projects for them, and then I participated as a student in the Wilderness Leadership Minor (WLM). 
SROM's WLM changed my life and relationship with God completely. The course and instructors facilitated the fragile space my heart needed to ask questions I had never allowed myself to ask before: Does God love me? Is God real? Why do I feel so distant from Him at times? I left the summer with these questions and a clearer view of the idols I had worshipped my whole life. The Lord also graciously surrounded me afterward with people from SROM and others who could help me walk through these things. From this, I realized that I wanted to continue my growth and give back to SROM so I applied and went to work as a Hybrid on their summer staff team (May-August 2021). During my Hybrid experience, I was also asking God, "Could this be where you've called me to follow?"
Once again, God spoke tenderly to me through community at SROM and time in the wilderness. I received encouragement and affirmation from both staff and students that amounted to saying that I was good at my work. I had never received that kind of encouragement and affirmation in a work environment before. Because of this affirmation from God and community, I am seeking a full-time position with SROM.
In working with SROM, I want to help create the same space for students that was created for me. I wish to be a conduit for God to speak to students through pointing out the awesomeness of His creation. God has given me the vision to be a teacher, helping to create disciples who will know that they are fearfully and wonderfully made. 
Partnership:
I am seeking financial support at $2,600/month. If you would prayerfully consider a monthly gift of $25, $50, $75, $100, $200, $300, or any other amount, I would be extremely grateful to have your support of the vision God has given me as a servant of his kingdom with SROM.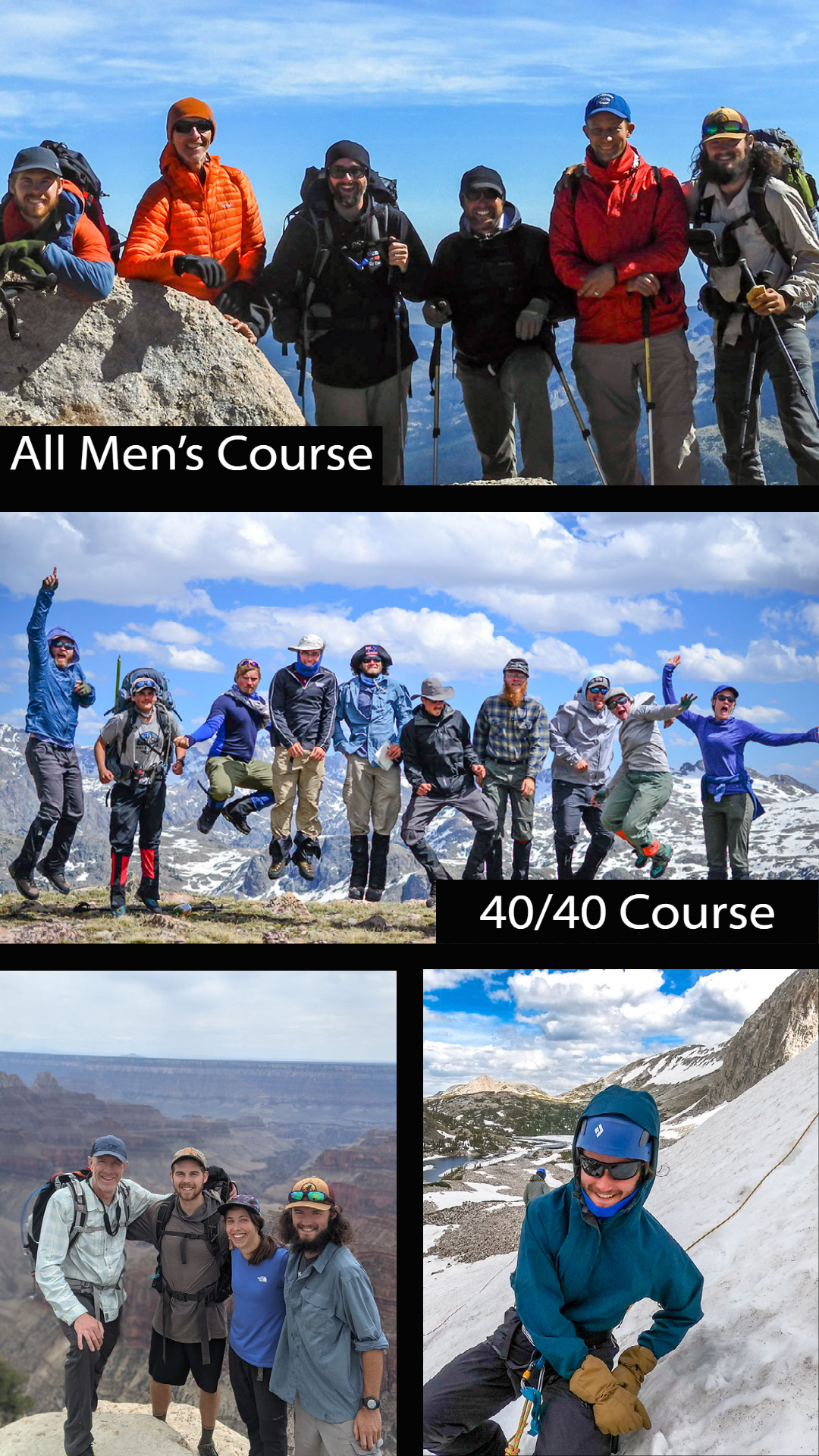 Join the team by donating online with an electronic check (ACH) or by card.
Mail a Check:
SROM
Attn: Cody Blair
617 Plaza Ct.
Laramie, WY 82072
Please make checks directly out to:
Solid Rock Outdoor Ministries