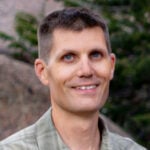 Adam Guyer
Media Manager
Growing up in Lexington Kentucky, I was blessed to have family who loved getting outdoors. My mom especially loved taking me and my sister out to the Red River Gorge on many beautiful hikes. Early on, I loved scrambling and climbing around on the rocks and in trees. By high school, I had discovered climbing gyms and fell in love with rock climbing. Over the years since graduating, God has brought me through many amazing adventures. I have worked at several summer camps, spent a few years as a big brother to troubled teens, married an amazing woman of God, lived in Africa as a missionary, and now have 4 beautiful daughters. There have been so many times that God has blessed me and challenged me. Throughout the years, God has given me a passion to share my love for the outdoors with others, especially climbing, and gifted me with creative multimedia skills. In 2019, my family and I moved by faith to Laramie to join SROM on full time staff to serve as a media manager and photographer/videographer. It is a huge blessing to join my love of the outdoors and my media skills with full time ministry.
Vision
We all have broken hearts in need of mending. We all struggle to truly know ourselves and feel loved by God. It took some time for me to realize and accept that God loves me but that doesn't mean I don't struggle with doubt daily. In God's Word, we find most heroes of the faith struggle just the same. How does God respond? He takes them into the wilderness to struggle and strengthen their trust and dependence on Him.
God has lead me into similar places and those times have been truly life giving though they were not easy at the time. I am grateful to those who God had journey with me during those times. Through it all, God has whispered to me that he desires for me to disciple others especially in the wilderness. In 2015, I organized a men's retreat to the Red River Gorge. It was a great time to get away from the distractions and busyness of everyday life and have deep conversations, reconnect with our Heavenly Father, and refuel our souls.
That's why I am excited about serving with SROM. SROM knows the power of the wilderness and importance of discipleship and community. I believe that everyone can benefit getting out into God's creation to be tested and find their dependence in God's strength just as Jesus did. God is good, and he loves us deeply and longs to heal our wounds and give us joy. Remember that everyday.
Partnership
I am married to an amazing woman, Gina. She is caring, a wonderful mother, selfless servant, and faithful follower of Christ. We are blessed to have 4 girls; Danika (2010), Ayanna (2013), Kinsley (2015), and Isabel (2018).
While serving with SROM, we are trusting God to raise up a team of supporters giving a total of $5,500 monthly . This will allow us to live comfortably and still be fruitful in ministry at SROM. We know that God is a faithful God and will raise up a team to meet this goal. Please pray and seek the Fathers will for where to invest in His Kingdom by partnering with us in our calling at SROM.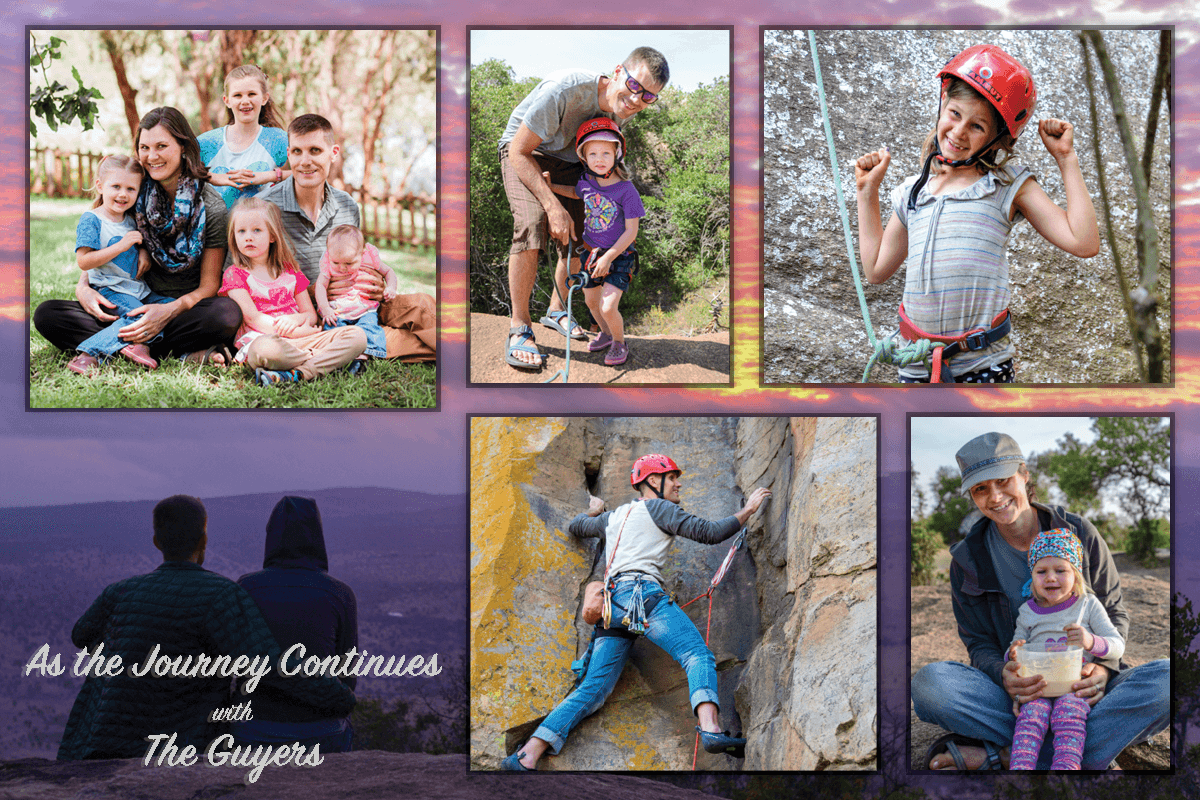 Donate online with an electronic check (ACH) or by card.
Mail a Check:
SROM
Attn: Adam Guyer
617 Plaza Ct.
Laramie, WY 82072
Please make checks directly out to:
Solid Rock Outdoor Ministries