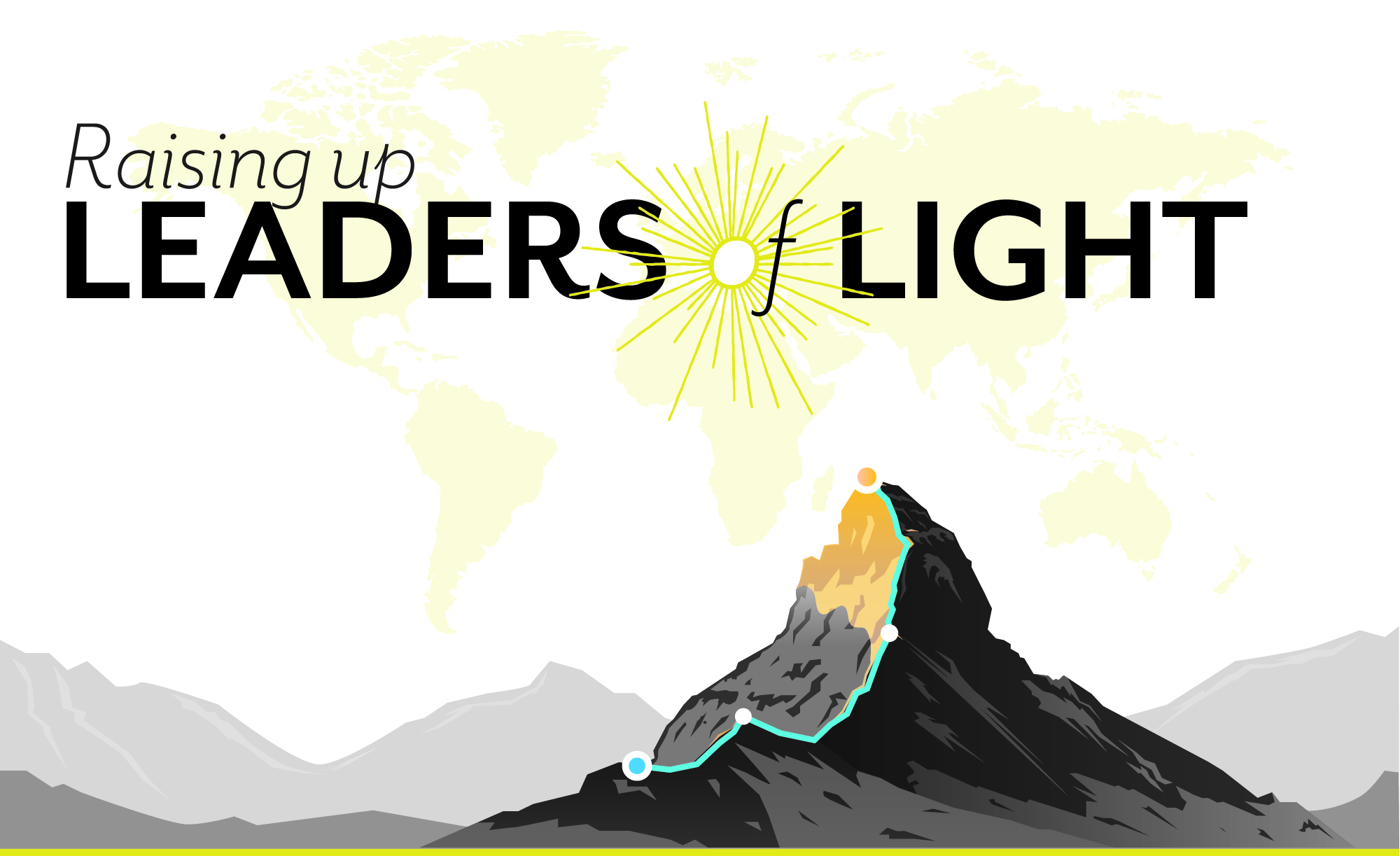 SUMMIT SUPPORT
//

$101,000 FOR 2021
WE MADE IT & BEYOND! THANK YOU!
SUMMIT PROGRESS // $113,447

112.32%

112.32%

FIRST-TIME & ALUMNI DONORS // $5K MATCH PROGRESS // $6,137

122.74%

122.74%
Raise up a leader of light in 2021!
First-time & Alumni Gifts Matched up to $5,000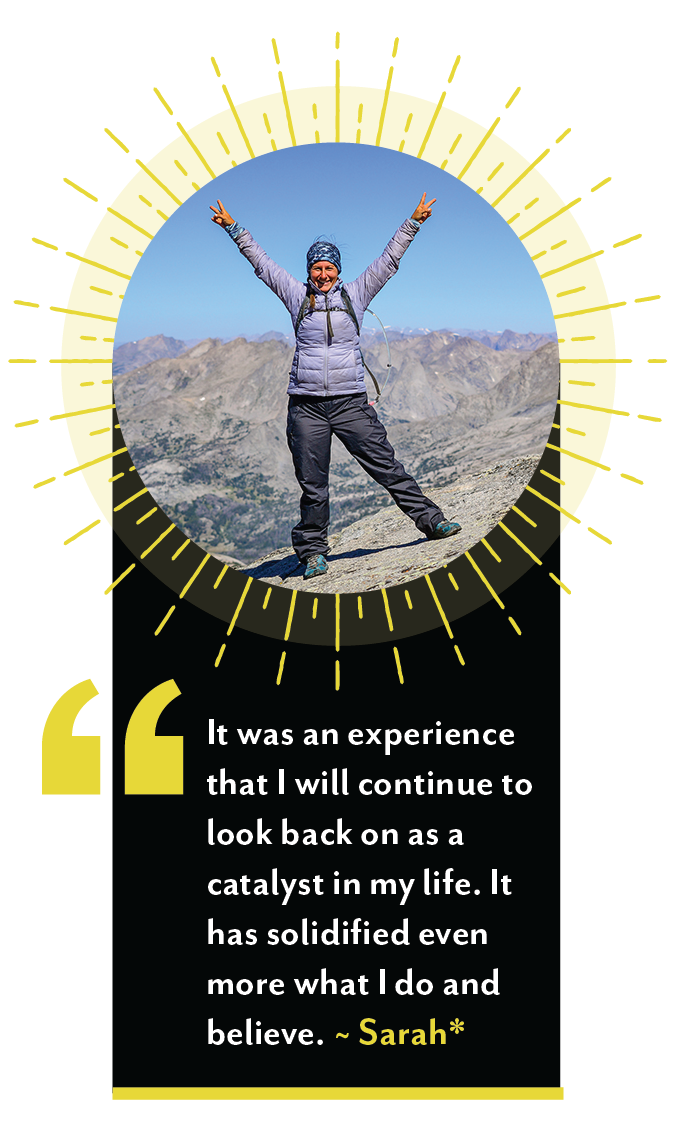 Shining Together
In these crazy times, it is easy to feel isolated. For one of our students though, she had felt hurt and isolated from the body of Christ for a very long time. Sarah* grew up in a Christian community that was based on performance. Her experience taught her, "If I miss the mark, I will be shamed." Sensing God leading her to SROM, Sarah took a step of faith and came on our Wilderness Ministry Professionals Course (WMPC).
Sarah expected the WMPC­ to help her on her journey towards wilderness therapy as she has a heart to walk alongside women coming out of human trafficking. What she didn't expect was God to show up in such a real and loving way.
Early on in the trip Sarah encountered a lake where she said, "That lake is big enough for all my emotions. All my fears. All my tears. Finally, something big enough for all that I bring." Through that picture, God showed her that He is also big enough to hold her everything.
After stumbling several times leading up to a rocky pass, Sarah's confidence was shaken. Normally when she did hard things she was all alone, but this time the instructors were right beside her. This was not Sarah's normal experience with Christian leaders. Through the WMPC's community, she learned she did not have to walk alone in the physically, emotionally, and spiritually hard places of her life.
Now she is back in her community, shining even brighter because she doesn't have to shine alone: 
"

To know that people are with me and willing to pray for me… I hang on to that on the hard days.

"
Mountains to Climb
LEADERS OF LIGHT FOR 2021
SROM began as a vision God gave to Reverend Drew Arnold of how God would use wilderness expeditions as a context for discipling sons and daughters of God. They would become influential leaders in their communities and circles of influence, spreading the love and light of Christ all over the world.
In the context of technical, deep wilderness expeditions, SROM's mission is to birth and grow mature Christ followers; sons and daughters of light who become loving and loyal disciples who make disciples of all nations.
2020 has been a challenging year. Although we were blessed to run courses, almost all of our private courses were cancelled due to Covid-19. Thankfully, we are not closing our doors and are still financially sound, yet this has made a significant impact. We are trusting God and staying focused on the mission and vision. That means we are setting our summit goal this year to our highest ever, $101,000 for 2021. Will you help others shine brighter in 2021?
Basecamp
Get a student off on the right foot
Sherpa
Lighten a student's load
Guide
Give a student the tools to succeed
$_____
Let's Get to the Top!
DEDICATE, DONATE,
&

DOUBLE

At SROM, we do a thing called a peak dedication where you dedicate your summit attempt to someone who has had a big impact on your life. This time, we would like to hear your virtual peak dedication of how a SROM course has made your life or someone else's life brighter.

Please share who you are dedicating your donation to and a short story of impact in the comments below. Together, we can reach the summit. #shinetogether #leadersoflight
First-time & Alumni Gifts Matched up to $5,000!