Become a leader that can radically grow and disciple future generations.
Do you have a passion for the outdoors and for connecting others deeply with God and one another?
Do you feel like this is where God is calling you but lack the skills to go farther?
If yes, this course is for you! As you backpack through stunning canyons and desert, you will come to gain the hard, soft and meta skills indicative of competent wilderness ministry leaders. You will learn how people grow and skills to help people move from their actual into their potential. Along the way you will also grow and experience for yourself how God uses the wilderness to bring people closer to His heart.
So whether you are looking to instruct with SROM or are looking to use these skills for another space, come learn from a leader in the industry the skills you need to be a wilderness ministry professional. Are you ready to have the time of your life AND level up?
*This course consists of both online sessions and in person training.
DETAILS
Course details at a glance.
Online:
Thursdays at 6pm MST
February – April 2024*
In Person
May 20 – June 8, 2024
Arrive: 8 am | Depart: 8 pm
*Online dates and times are tentative and subject to change
Duration
10 Online classes + 20 Field Days
Essential Eligibility
Skill Level: Advanced
Prerequisites for this course are 6 weeks field experience and a desire to learn and grow.
Physical Ability:
Carry a backpack 40-60% of your body weight, hiking 4-8 miles a day on the backpacking section
Hike and camp at elevations of 8,000 ft. and up
Long days, often up at 6 am and in bed at 9 pm
We understand the physical requirements may be overwhelming, but we find most people can train and do great. We provide a training plan to help you be physically prepared for your trip so you can succeed and have the most fun.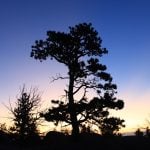 TALK TO AN ADVENTURE SPECIALIST
Itinerary
An overview of what to expect on course.
Online Virtual Training
Emotional Intelligence (EQ) and Self-Awarnesss
Emotional intelligence and self-awareness have the power to change our relationships and our community in profound ways. Through applying interpersonal neurobiology and understanding the importance of our identity within our relationships, we will come to a richer connection with others, the world, and our self.
We will be doing this by diving into and beginning to intentionally explore the intricateness of how we have been created and how to apply this in the way we facilitate and grow healthy communities. This includes, but is not limited to, exploring the interconnectedness of attachment, attunement, boundaries, impact and repair, story, and power.
This online portion, if you allow it, will challenge you to explore relationships and yourself in ways that have the power to transform you. If you are ready for such a challenge, we invite you to join this course.
Taught by:
Andrew Arnold, Executive Director of Solid Rock Outdoor Ministries (SROM)
Chelsea Van Essen, LCSW, Clinical Director of Logos Wilderness Therapy & SROM's Mental Health Advisor
Jessica Roberts, Director of Operations for Logos Wilderness Therapy
Arrival
You will meet your leaders and team at SROM headquarters in Laramie, WY. The day will start with a brief orientation as you get to know your leaders and team members. We will issue any gear you need and lead you in packing your pack before heading out.
Backpacking
From SROM HQ you will travel to the North Rim of the Grand Canyon. There you will see the majestic Grand Canyon, beautiful desert landscapes, wildflowers, and incredible starlit skies in some of the finest wilderness areas in North America. We will teach you the technical outdoor skills to thrive in the desert, learning things such as campsite selection, route finding, and navigation.
In this section, you will be teaching lessons to your peers, and be taught facilitation skills by your instructors. The lessons will build upon each other.
A Typical Backpacking Day:
(times are estimates and will vary)
6:00 AM – Breakfast: cook breakfast with your cook group
8:30 AM: Pack-up camp and head to your next campsite
Noon – Lunch: Enjoy lunch at a scenic spot on the trail
3:00 PM: Get to your new campsite and setup camp
4:00 PM: Time Alone with God (TAG), typically 1hr, and/or teaching.
5:00 PM – Dinner: Make a tasty dinner with your cook group
7:00 PM: Family Time – debrief day, worship, and devotional/teaching
9:00 PM: Bedtime
Special Days:
Departure
Returning to the SROM base, you will de-issue group gear and rented gear before showering and debriefing with one of our staff members. Afterwards, teams often go out for a celebratory dinner* at a local restaurant. Officially closing the course, you will be awarded with a course completion certificate. There is also a celebratory welcome home cookout that friends and family are invited to attend on the final afternoon of this course. This is a time for sharing and celebrating the accomplishments of the team. The party and course officially conclude at 8 pm.
*This meal is not covered by SROM as it is outside of the official course. However, it is a good thing to plan for.
PHOTOS & VIDEO
Get a glimpse into the experience.
Testimonies of Transformation
Hear what others experienced.
This course was meaningful for me and for us as a mission organization in many ways. I was emerging from the fog-storm of the unknown, and I am now finally clear of the fog. I can't explain how amazing it is for me to finally have definition for me on the what and the how.
Early
Applications before March 1st
The regular price of $4450 per person
Early Bird
Applications before January 1st
The regular price of $4450 per person
Regular
Applications March 1st - 60 days prior
Bring a friend and you'll both save $50!
What if SROM has to cancel the course?
You will receive a full refund if we need to cancel the course.
Should I get travel insurance?
Yes, we highly recommend getting travel insurance and checking to see if it covers Covid-19 or not.
Not only is travel insurance helpful for a potential change in plans or a course closure, some travel insurance plans will also cover if you needed to be evacuated from a course for a medical emergency. 
Questions?
We would be happy to answer any questions you have. Ask away below or call (307) 755-0642.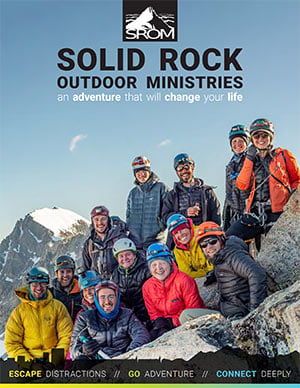 What is Wilderness Ministry?
Get a FREE mailed catalog to learn about our philosophy of wilderness ministry that we have developed over 40 years. Topics include:
Why Wilderness?
Creation Deficit Disorder
The Reward of Risk
Leadership Development
Philosophy of Education
and much more!
It won't be easy, but it will be worth it.