Get the skills that could save a life. 
This course will give you the tools to make critical medical decisions and evacuation plans in places where definitive care is delayed and/or you have unreliable communication. That could be miles in from a trailhead or that could be in the middle of Wyoming with no cell service.
Taught by nationally recognized Aerie Backcountry Medicine, certification as a Wilderness First Responder (WFR) is the gold standard in the outdoor industry and is becoming a prerequisite for employment with outdoor adventure programs. If you are a wilderness professional, missionary, youth pastor, or an employee that works in remote areas, this course is for you. This 9-day, 72-hour course could be one of the best decisions you make and might even save a life one day.
DETAILS
Course details at a glance.
June 5-13, 2020
Arrive: 8 am | Depart: 2-5 pm
Tuition Breakdown:
$650 .   Course Cost
$480 .   Room & Board (Optional)

Academic Credit
2 Credits, University of Montana, HHP 249
(additional fees apply)
Curriculum
Course Length: 72 hours
Certifications:
Wilderness First Responder – 2 years
Adult CPR – 2 years
University of Montana – Health and Human Performance Department, ECP 122, 2 credits
Aerie's 72 hour Wilderness First Responder (WFR) course is designed for outdoor professionals and outdoor enthusiasts, preparing them to care for injuries and illness in remote, challenging environments. The course is fast-paced, challenging, hands-on and fun.
Aerie's nationally recognized Wilderness First Responder (WFR) courses address injury and illness prevention, patient assessment, long-term patient management, improvised splint and litter construction, and environmental emergencies while stressing the thought processes unique to caring for patients in remote environments. Our instructors are professional care providers with many years of outdoor leadership experience. Students also receive adult CPR certification.
Wilderness First Responder (WFR) courses are typically offered for 2 University of Montana HHP 249 credits. (additional fee applies).
Essential Eligibility
Skill Level:
Beginner Friendly
There are no prerequisites for this course except a desire to learn and grow. This course is classroom intensive while utilizing outdoor scenarios to practice skills being learned.
Certification test at end of course.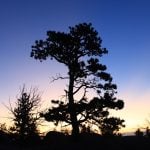 TALK TO AN ADVENTURE SPECIALIST
Itinerary
An overview of what to expect on course.
ARRIVAL
You will meet at SROM headquarters in Laramie, WY. After a short introduction you will be shuttled to where your course will be taking place.
Course Days
You will be doing a mixture of learning in a classroom and doing outdoor scenarios to practice the skills being taught in the classroom.
A Typical Day:
(times are estimates and will vary)
6:00 AM – Breakfast
7:30 AM – Classroom begins
Noon – Lunch
1:00 pm Practice Scenario
3:00 PM -Classroom time
5:00 PM – Dinner
7:00 PM – Study and review time.
9:00 PM – Bedtime
Departure
Once you have taken your certification test, you will be shuttled back to SROM HQ to depart.
PHOTOS & VIDEO
Get a glimpse into the experience.
EARLY
Extended for the 2020 Summer!
REGULAR
Applications between March 1–June 1
Late
Applications after June 2nd
What if SROM has to cancel the course?
You will receive a full refund if we need to cancel the course.
Should I get travel insurance?
Yes, we highly recommend getting travel insurance and checking to see if it covers Covid-19 or not.
Not only is travel insurance helpful for a potential change in plans or a course closure, some travel insurance plans will also cover if you needed to be evacuated from a course for a medical emergency. 
QUESTIONS?
We would be happy to answer any questions you have. Ask away below or call (307) 755-0642.
It won't be easy, but it will be worth it.