Get the skills that could save a life.
This course will give you the tools to make critical medical decisions and evacuation plans in places where definitive care is delayed and/or you have unreliable communication. That could be miles in from a trailhead or that could be in the middle of Wyoming with no cell service.
Taught by internationally recognized Wilderness Medicine Training Center (WMTC), certification as a Wilderness First Responder (WFR) is the gold standard in the outdoor industry and is becoming a prerequisite for employment with outdoor adventure programs. If you are a wilderness professional, missionary, youth pastor, or an employee that works in remote areas, this course is for you. This 80 hour course could be one of the best decisions you make. And, who knows, it could save a life one day.
DETAILS
Course details at a glance.
In Person:
June 8-12, 2021
Arrive: 8 am | Depart: 2-5 pm
Tuition Breakdown:
$650 .   Course Cost

Duration
Online: 38-70 hours
In Person: 5 Days
Essential Eligibility
Skill Level: Beginner Friendly
Before Arrival: Complete and pass independent study, online portion
The in-person/lab portion of this course is classroom intensive with outdoor scenarios to learn and practice skills.
Certification test at end of course.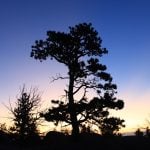 TALK TO AN ADVENTURE SPECIALIST
Itinerary
An overview of what to expect on course.
ARRIVAL
You will meet your instructors and classmates at the Gaezebo at the Turtle Rock parking area in Vedauwoo Recreation Area a part of Medicine Bow National Forest just 15 minutes east of Laramie. 
Course Days
You will be doing a mixture of learning in an outdoor classroom environment and doing outdoor scenarios to practice the skills being taught. 
A Typical Day:
(times are estimates and will vary)
8:00 AM – Classroom begins
Noon – Lunch (on own)
1:00 pm Practice Scenario
3:00 PM –5:00 PM Classroom time
*Some evening scenarios will occur. Instructors will schedule these with participants directly.*
Departure
Once you have passed practical testing, the instructors will dismiss you at the end of the course. 
PHOTOS & VIDEO
Get a glimpse into the experience.
What if SROM has to cancel the course?
You will receive a full refund if we need to cancel the course.
Should I get travel insurance?
Yes, we highly recommend getting travel insurance and checking to see if it covers Covid-19 or not.
Not only is travel insurance helpful for a potential change in plans or a course closure, some travel insurance plans will also cover if you needed to be evacuated from a course for a medical emergency. 
QUESTIONS?
We would be happy to answer any questions you have. Ask away below or call (307) 755-0642.
It won't be easy, but it will be worth it.