Recertify the skills that could save a life.
You already have the skills. All you need to do now is refresh them.
This WFR Recertification is taught by internationally recognized Wilderness Medicine Training Center (WMTC). The course is designed to provide a thorough review of the material covered in your original course and acquaint you with any revised assessment and treatment protocols. Graduates from approved wilderness medicine schools may recertify by successfully completing this course.
DETAILS
Course details at a glance.
June 4-6, 2021
Arrive: 8 am | Depart: 2-5 pm
Essential Eligibility
Skill Level: Intermediate
Before Arrival: Must have current WFR Certification or permission from provider to attend recertification
The in-person/lab portion of this course is classroom intensive with outdoor scenarios to learn and practice skills.
Certification test at end of course.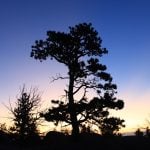 TALK TO AN ADVENTURE SPECIALIST
Itinerary
An overview of what to expect on course.
ARRIVAL
You will meet at SROM headquarters in Laramie, WY. After a short introduction you will be shuttled to where your course will be taking place.
Course Days
You will be doing a mixture of learning in a classroom and doing outdoor scenarios to practice the skills being taught in the classroom.
A Typical Day:
(times are estimates and will vary)
6:00 AM – Breakfast
7:30 AM – Classroom begins
Noon – Lunch
1:00 pm Practice Scenario
3:00 PM -Classroom time
5:00 PM – Dinner
7:00 PM – Study and review time.
9:00 PM – Bedtime
Departure
Once you have taken your certification test, you will be shuttled back to SROM HQ to depart.
PHOTOS & VIDEO
Get a glimpse into the experience.
Tuition
*Discounts may be available for SROM Instructors
What if SROM has to cancel the course?
You will receive a full refund if we need to cancel the course.
Should I get travel insurance?
Yes, we highly recommend getting travel insurance and checking to see if it covers Covid-19 or not.
Not only is travel insurance helpful for a potential change in plans or a course closure, some travel insurance plans will also cover if you needed to be evacuated from a course for a medical emergency. 
QUESTIONS?
We would be happy to answer any questions you have. Ask away below or call (307) 755-0642.
It won't be easy, but it will be worth it.