A semester that will change your life.
Want to take some dedicated time to explore where God is leading you next?
Are you interested in wilderness ministry? 
The Rocky Mountain Semester could be just what you need. While you explore the wild places of Wyoming, Nevada, Arizona, and Utah, you will grow greatly in your leadership, intimacy with God, and make a huge investment in your future. In the process you will be making life-long friends and connect with God in ways you never have before. We know it can be scary to break from the traditional but your future is worth it. Are you ready for a wild semester?
DETAILS
Course details at a glance.
August 17 – November 14, 2021
Arrive: 8 am | Depart: 7 pm
LOCATION(S)
Wyoming, Utah, Arizona
Academic Credit
21 Credits
Essential Eligibility
Skill Level:
Beginner Friendly
There are no prerequisites for this course except a desire to learn and grow. We will teach you the skills of rock climbing and backpacking, including the essential backcountry skills of gourmet cooking and using the bathroom in the wilderness.
Physical Ability:
Carry a backpack 40-60% of your body weight, hiking 4-8 miles a day on the backpacking section
Hike and camp at elevations of 8,000 ft. and up
Long days, often up at 6am and in bed at 9pm
We understand the physical requirements may be overwhelming, but we find most people can train and do great. We provide a training plan to help you be physically prepared for your trip so you can succeed and have the most fun.
Leave No Trace Master Educator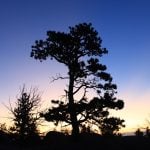 TALK TO AN ADVENTURE SPECIALIST
Itinerary
An overview of what to expect on course.
ARRIVAL
You will meet your leaders and team at SROM headquarters in Laramie, WY. The day will start with a brief orientation as you get to know your leaders and team members. We will issue any gear you need and lead you in packing your pack before heading out.
Section 1 // Backpacking
You will head into the Wind River Range. There you will see towering peaks, beautiful alpine lakes and streams, meadows of wildflowers, and incredible starlit skies in some of the finest wilderness areas in North America. We will teach you the technical outdoor skills to thrive in the mountains, learning things such as campsite selection, route finding, and navigation.
In this section, you will also get an extended time to reflect and spend time alone with God on a solo. The lessons will build upon each other, putting it all to the test with a peak attempt.
A Typical Backpacking Day:
(times are estimates and will vary)
6:00 AM – Breakfast: cook breakfast with your cook group
8:30 AM: Pack-up camp and head to your next campsite
Noon – Lunch: Enjoy lunch at a scenic spot on the trail
3:00 PM: Get to your new campsite and setup camp
4:00 PM: Time Alone with God (TAG), typically 1hr, and/or teaching.
5:00 PM – Dinner: Make a tasty dinner with your cook group
7:00 PM: Family Time – debrief day, worship, and devotional/teaching
9:00 PM: Bedtime
Special Days:
Section 2 // Rock Climbing
With packs packed, you'll head out to a world-class venue for rock climbing in Laramie Peaks and Vedauwoo Recreation Area. Here you will start your time in community, learning to exercise trust and acquiring tools for overcoming fear. You will learn basic climbing knots, how to belay a climber, and climbing techniques.
Each day will have a spiritual theme with family time in the evenings that often includes worship, teaching and discussion. Your leaders will also model for you what it means to be a leader of the day (LOD) and then you will get a chance to be a leader of the day for at least one of the days on course.
A Typical Rock Climbing Day:
(times are estimates and will vary)
6:00 AM – Breakfast: cook breakfast with your cook group
8:30 AM: Gear packed for a day of rock climbing
Noon – Lunch: Eat while out climbing
3:30 PM: Head back to base camp
4:00 PM: Time Alone with God (TAG), typically 1hr, and/or teaching.
5:00 PM – Dinner: Make dinner with your cook group
7:00 PM: Family Time – debrief day, worship, and devotional/teaching
9:00 PM: Bedtime
Section 3 // Wilderness First Responder
Your Instructors utilize Classroom and outdoor Scenarios to practice the skills that are taught in the classroom.
A Typical Day:
(times are estimates and will vary)
6:00 AM – Breakfast
7:30 AM – Classroom begins
Noon – Lunch
1:00 pm Practice Scenario
3:00 PM -Classroom time
5:00 PM – Dinner
7:00 PM – Study and review time.
9:00 PM – Bedtime
Section 4 // Technical Rock Climbing
This section is split up in two parts the first starting before the WFR to introduce climbing skills and techniques and the second part after the WFR introducing more advanced climbing practices. Each part of this section is designed to educate and teach participants with little to no rock skills and progress them to minimum capabilities of setting up, facilitating and leading students and groups in a single pitch top rope climbing environment. This course training incorporates many of the skills that are taught and practiced on the American Mountain Guides Association (AMGA) Single Pitch Instructor course. However, this course is not an AMGA SPI course.  This course will be intensive with each day typically lasting nine hours spent climbing or working on skills.
Additionally, the last part of this section will incorporate differentiated instruction. Based on student competencies and experience some students will learn to instruct and facilitate technical rock climbing in multi-pitch settings up to Grade III.  Grade III multi-pitch routes are defined as most of a day of climbing, including the approach and descent. You are expected to have a strong recreational climbing background with an acquired knowledge of knots, belaying, anchors, protection strategies, and climbing systems.  It is assumed that you can lead sport and traditional climbs up to 5.8 and have a climbing resume that has prepared you for a week of extensive rock climbing in multi-pitch settings.  Other students will have the opportunity to experience multi-pitch climbing but will focus on continued development of lead climbing and anchor building skills during the final week of this section.
Section 5 // Wilderness Ministry Professionals Course
Once the technical portions of your Semester concludes you will head into the wilderness for a 14 day intenssive instructor training course that equips you with a deeper understanding of SROM ciriculum as well as continual building upon what you have learned during your summer on both your WFR and 40 day course. This section is backpacking only and reflects the same type of schedule as the backpacking section. This course is required for anyone who has interest in instructing for SROM.
Special Days:
Section 6 // Student Planned Expedition
This final section is the capstone of the Rocky Mountain Outdoor Semester.  Under the direction and supervision of SROM instructors, students will research, plan, and design a 7 day backpacking course in Grand Staircase-Escalante National Monument.  Students will then execute their designed route as an independent cohort.  Instructors will shadow the independent student team throughout the 7 day expedition but contact will only be made in the event of an emergency.  This will not be a contrived independent student led expedition.  Instructors will expect and empower students to incorporate all prior learning on the semester course to prepare and lead this experience.
Departure
Returning to the SROM base, you will de-issue group gear and rented gear before showering and debriefing with one of our staff members. Officially closing the course, you will be awarded with a course completion certificate. 
Afterwards, teams often go out for a celebratory dinner
*
 at a local restaurant.
*This meal is not covered by SROM as it is outside of the official course. However, it is a good thing to plan for.
PHOTOS & VIDEO
Get a glimpse into the experience.
EARLY
Applications before March 1st
REGULAR
Applications March 1st – June 10th
Late
Applications after June 10th
What if SROM has to cancel the course?
You will receive a full refund if we need to cancel the course.
Should I get travel insurance?
Yes, we highly recommend getting travel insurance and checking to see if it covers Covid-19 or not.
Not only is travel insurance helpful for a potential change in plans or a course closure, some travel insurance plans will also cover if you needed to be evacuated from a course for a medical emergency. 
QUESTIONS?
We would be happy to answer any questions you have. Ask away below or call (307) 755-0642.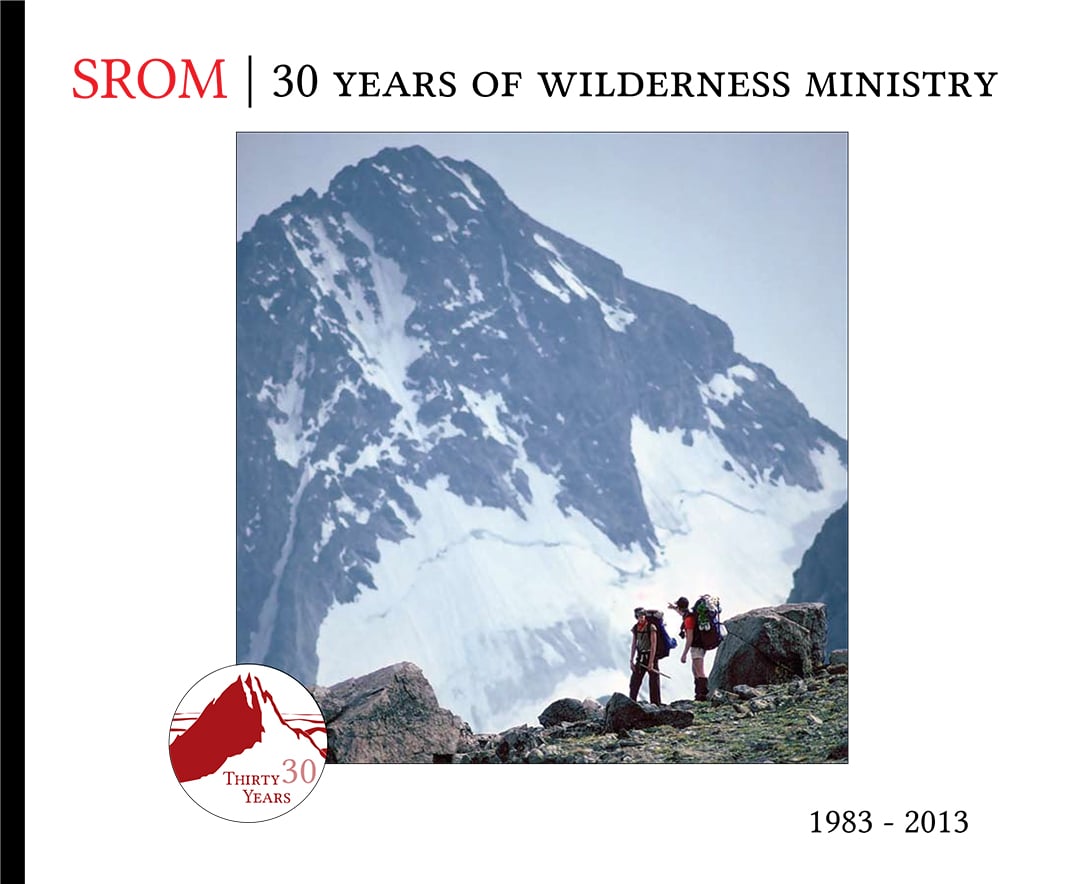 What is Wilderness Ministry?
Get our FREE Anniversary Edition Catalog where we you can learn more about our own philosophy of wilderness ministry. Topics include:
Why Wilderness?
Creation Deficit Disorder
The Reward of Risk
Leadership Development
Philosophy of Education
and much more!
Hurry! They're Almost All Gone!
It won't be easy, but it will be worth it.